The Largest Selection of Earth Science
Publications
In North America
Books (New, Used & Rare)• Magazines & Journals • Topographic & Geologic Maps




State & Federal Government Reports
International Publications
Use the Quick Search or Browse by Category under Navigation to search our publication inventory! or
VIEW OUR ON-LINE PUBLICATIONS INVENTORY HERE
Our On-line Database of publications is functional but under construction.  Please check back often for new listings.
It will take us quite a while to input our 100,000 plus publications.  Please contact us if you are looking for a particular publication which is currently not listed in our database.  Gems & Jewelry and Minerals & Fossils On-line sales will be offered in the near future.
---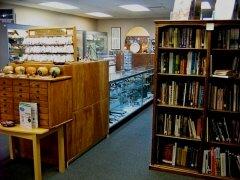 Main Showroom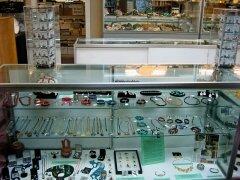 Extensive Jewelry Selection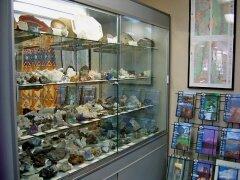 Cabinets Full of Minerals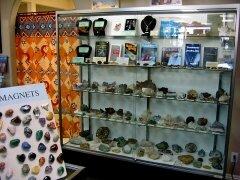 Minerals & Meteorites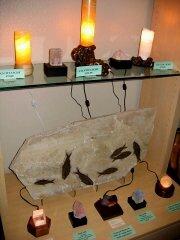 Decorative Items & Fossils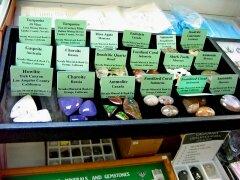 Tumbled Stones & Cabochons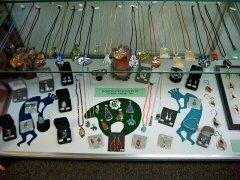 Handcrafted Native American Jewelry
We have more than 100,000 earth science publications (new, used and rare) in stock, including a very large inventory of government publications and maps. We also carry a large assortment of mineral and fossil specimens, meteorites, educational kits, mining ephemera, decorator items and unique colored stone jewelry.
With over 30 years of experience in the sales of mineral & fossil specimens and books/publications (encompassing the areas of geology, earth sciences, mineralogy, paleontology, natural history, mining, metallurgy, jewelry and gemology, and Western & mining history), we are uniquely qualified to help you find that special item, build your library, or meet any of your natural sciences needs.
Please review our offerings and let us help you find what you are looking for with our full range of unique products. Feel free to contact us, by phone or email, either to request an item or simply to initiate a conversation regarding your needs.
Publications
NMBC carries a large selection of in-print earth sciences title. We have what is undoubtedly the most extensive collection of out-of-print earth science titles in the USA. We carry USGS Bulletins, Circulars, Water Supply Papers, Folios, Annual Reports, Topographic & Geologic Maps and Professional Papers; US Bureau of Mines reports; publications for various state and international geologic agencies; rare books; and periodicals (Mineralogical Record, Gems & Gemology, Lapidary Journal, and Rocks & Minerals, to name a few). Our on-site out-of-print room houses thousands of titles, and is supplemented by a 15,000 cubic foot off-site warehouse containing many more thousands of titles. If there is a book or publication you need, it is likely we have it, or can get it for you. For more information: Publications
Minerals, Fossils & Jewelry
We have thousands of mineral specimens acquired over 35 years of business. We also have a nice assortment of reasonably-priced fossils. Much of our jewelry is handcrafted, with many one-of-a-kind offerings, individually created in Orange County, CA.  Our gemstones are ethically sourced through miners, gemcutters and suppliers worldwide. Learn more: Minerals Fossils Jewelry
Decorative Items
We have a wide selection of earth science related decorative items and artwork. Each item is carefully hand selected and sourced from our world-wide suppliers. Additional information: Decorative Items
Our Clients Say...

I made a wonderful discovery last week-a new shop has opened in Orange (CA)! ... look for the amazing display of fossils, books and home decor made from fossils and minerals ..!!


Robyn Hawk
A Fly On the Wall Blog